Buying a historic house means three things:
a)    You are not afraid of Annabelle 
b)    You'll need a fixer-upper
c)    You may have a secret crush on Edgar Allan Poe
As far as the first one goes, we applaud you; as for the second – be prepared to cough up a lot of cash for renovations that can go from minor to huge undertakes (you never know with old houses, really). Still, even though bringing an old house to life can be an overwhelming project, there's something beautiful about turning a complete nightmare into a dream home. Oh, and the Poe thing? We won't even go there. You'll discuss that with your therapist.
Back to your historic house restoral; talking to some of the best architects and interior designers who specialize in restoring historic houses, we've put together a list of tips we found would be the most useful for your upcoming project.
Gather the right team
We get it; you've fallen in love with the house the moment you saw it. We all love the romance behind these old, tired-looking things but getting them in shape can be harder than it looks. Don't be fooled by their seductive exterior; the issues an old house can have go beyond a few coats of fresh paint and new curtains.
To establish what needs to be done on the house, gather a team of experts that will estimate the magnitude of the problems your historic house may be facing. Bring a contractor with you to help you estimate the amount of work needed and its cost. Hire plumbers who have experience working with dated houses, consult electricians with a background in these types of jobs and invite a local historian for a tour of your house – these guys usually know all the specifics about the local heritage and chances are they'll be of great assistance in estimating the amount of work needed on that house.
Mind the plumbing
Starting your project, you'll soon realize that plumbing may pose a huge problem. You'll want to keep an eye out for any potential signs of water damage, especially around windows, ceilings, and floors. If you do notice water-related problems in the house, you are potentially facing serious structural issues. These kinds of issues won't only have your place smell like a dump but they'll invite insects, lead to dry rot and cause long-term structural damage to the walls and floors. Sydney houses are known to face plumbing problems, so be extra careful in your estimations.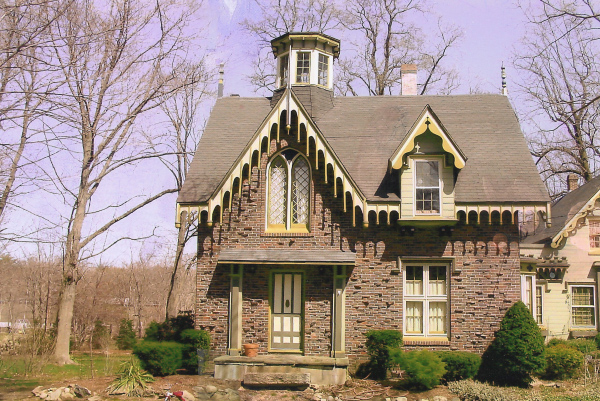 Start smart, polish later
Most new owners get into buying new rugs, kitchen cabinets, painting the walls and adding cute finishing touches to the space before the house has even gone through its first restoration stages. Leave these for later and start smart by fixing the roof, windows, minding the potential asbestos and dealing with the masonry first. With historic houses, everything comes down to the practicality of the restoration, so make sure you get straight to fixing the potential insulation problems, water leakage, preventing poisoning due to asbestos inhalation, etc.
Apart from trusting your previously hired team to inspect and solve any crisis you may have with your new house, try to find a trusted team of experts to identify and handle your potential asbestos problem. Lately (and especially in house restorations), finding a reliable company that specializes in asbestos removal in Sydney has become essential, with a number of serious companies offering their services to house owners.
Mind your investment
One of the biggest problems about budgeting and making a restoration plan for a house is that restoration alone may cost you as much as buying a new house does. When setting the budget, it's always advisable to consider the house's potential resale value, even if you are not thinking of selling the house any time soon.
One of the most common mistakes new buyers make is that they get overly enthusiastic about their new house project and spend way more than they should. Australia is known for worryingly high real-estate prices of historic houses, which is why you want to be smart about the money you are planning to invest. After all, you do want to yield an equal return, right?